High quality and whole hearted services Integrity and sustainable developments
Andaxing Electric Group was accredited as a benchmarking enterprise for middle and small-sized enterprises nationwide. The company has been recognized as a high-tech enterprise by Fujian provincial authority and awarded "Good Progress on Quality Award" from ABB global, and also accredited the "High–tech Enterprise in Xiamen" by the Ministry of Science and Technology.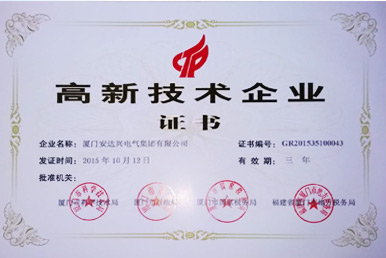 Certificate of high–tech enterprise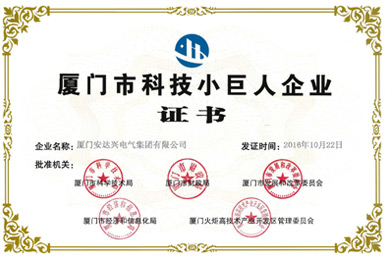 Certificate of Technology Giant Award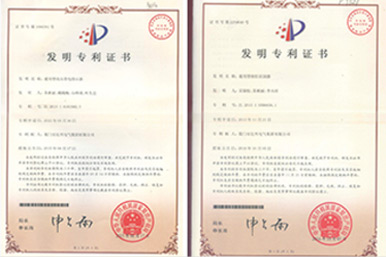 With the concept of "Technology-led, Quality- oriented, Business Integrity, Customer First", we are accredited as an integrity benchmarking enterprise by local government quality supervision department.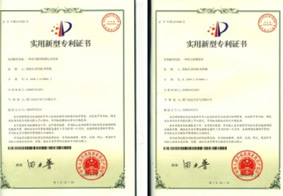 Certificates of quality system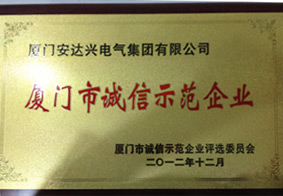 Award of integrity benchmarking enterprise
Award of quality integrity enterprise
Up to now, we have obtained 29 national utility model patents, 3 patents of invention, 2 software copyrights and 1 appearance patent and there are still 2 invention patents in procedure now.